Episodes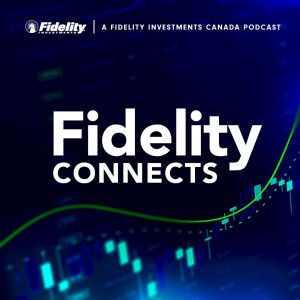 Thursday Oct 20, 2022
Thursday Oct 20, 2022
Today we welcome special guest and Canadian Ambassador to the United Nations, The Honourable Bob Rae to the program. Mr. Rae joins host Pamela Ritchie for a wide-ranging conversation on the impacts of war, today's energy crises and climate change.
Mr. Rae speaks about Canada's role on the world economic stage. He says today's current issues on trade, food production and immigration all affect our global economy. The former Premier of Ontario offers tools and strategies needed to further support Ukraine. He also discusses the current situation in Iran and how Canada should continue to draw global attention to what's happening in the Middle-Eastern country.
Recorded on October 18, 2022.
At Fidelity, our mission is to build a better future for Canadian investors and help them stay ahead. We offer investors and institutions a range of innovative and trusted investment portfolios to help them reach their financial and life goals. Fidelity mutual funds and ETFs are available by working with a financial advisor or through an online brokerage account. Visit fidelity.ca/howtobuy for more information.
For the second year in a row, FidelityConnects by Fidelity Investments Canada was ranked the #1 podcast by Canadian financial advisors in the 2022 Environics' Advisor Digital Experience Study.