Episodes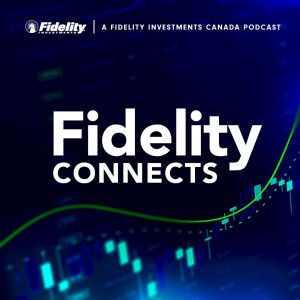 Tuesday Oct 18, 2022
Tuesday Oct 18, 2022
North American markets have continued to be choppy throughout October, accelerated by a hotter-than-expected U.S. CPI result, and the beginning of earnings season. Joining us today to look at what we can expect from the rest of the earnings season and to provide his insights on value investing is Naveed Rahman, Institutional Portfolio Manager. Naveed works alongside Joel Tillinghast, Morgan Peck, Sam Chamovitz and Salim Hart on Fidelity Global Intrinsic Value Class, and today joins host Bryan Borzykowski to share his outlook on the markets and provide a positioning update for the fund.
Recorded on October 14, 2022.
At Fidelity, our mission is to build a better future for Canadian investors and help them stay ahead. We offer investors and institutions a range of innovative and trusted investment portfolios to help them reach their financial and life goals. Fidelity mutual funds and ETFs are available by working with a financial advisor or through an online brokerage account. Visit fidelity.ca/howtobuy for more information.
For the second year in a row, FidelityConnects by Fidelity Investments Canada was ranked the #1 podcast by Canadian financial advisors in the 2022 Environics' Advisor Digital Experience Study.