Episodes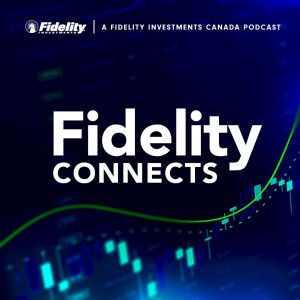 Wednesday Sep 28, 2022
Wednesday Sep 28, 2022
We're shining a spotlight on value investing today with institutional portfolio manager Naveed Rahman. As inflation remains a stubborn thorn in the side of the global economy, Naveed begins today's show reflecting on the news of yet another 75 basis point hike by the U.S. Federal Reserve. Naveed also shares an update on positioning and the investing approach of Fidelity Global Intrinsic Value Class. This includes being constantly on the hunt for high-quality cheap companies that are cash generative. Among other topics covered today include companies "right-sizing" their debt, positioning in Japan including a look at the Yen and Japanese Central Bank, valuations of small caps versus large caps, and consumer trends.
Recorded on September 22, 2022.
Transcript (PDF): https://www.fidelity.ca/content/dam/fidelity/en/documents/transcripts/transcript-podcast-fidelityconnects-rahman-sept-22-22.pdf
At Fidelity, our mission is to build a better future for Canadian investors and help them stay ahead. We offer investors and institutions a range of innovative and trusted investment portfolios to help them reach their financial and life goals. Fidelity mutual funds and ETFs are available by working with a financial advisor or through an online brokerage account. Visit fidelity.ca/howtobuy for more information.
For the second year in a row, FidelityConnects by Fidelity Investments Canada was ranked the #1 podcast by Canadian financial advisors in the 2022 Environics' Advisor Digital Experience Study.