Episodes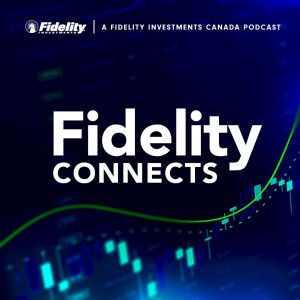 Monday Oct 24, 2022
Monday Oct 24, 2022
Today Portfolio Manager Steve MacMillan joins us on the program as he sits down with Glen Davidson, Regional Vice President of Sales in Ontario. Steve manages Fidelity Small Cap America Fund, American Equity Fund, and co-manages Fidelity CanAm Opportunities Class alongside Mark Schmehl. Steve discusses his current positioning and says small cap industrial companies with a focus on professional services are attractive whereas the utility sector is not appealing because it lacks protection that most investors are looking for. He says that small caps price in a recession much faster and having exposure to the US dollar reduces volatility. In addition to his portfolio positioning, Steve also discusses the impacts of inflation and quantitative tightening, and why businesses he invests in may excel in the later stages of the business cycle.
Recorded on October 20, 2022.
At Fidelity, our mission is to build a better future for Canadian investors and help them stay ahead. We offer investors and institutions a range of innovative and trusted investment portfolios to help them reach their financial and life goals. Fidelity mutual funds and ETFs are available by working with a financial advisor or through an online brokerage account. Visit fidelity.ca/howtobuy for more information.
For the second year in a row, FidelityConnects by Fidelity Investments Canada was ranked the #1 podcast by Canadian financial advisors in the 2022 Environics' Advisor Digital Experience Study.
Transcript (PDF): https://www.fidelity.ca/content/dam/fidelity/en/documents/transcripts/transcript-podcast-fidelityconnects-macmillan-oct20.pdf