Episodes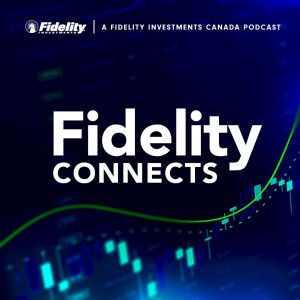 Friday Aug 12, 2022
Friday Aug 12, 2022
Joe Overdevest joins us on today's podcast. Joe is the director of research and portfolio manager at Fidelity Canada. For Canadian investors, Joe co-manages Fidelity Global Natural Resource Fund, as well as private pools, strategies for institutional clients, sub-portfolio manager on Canadian Asset Allocation Fund, and equities sub-portfolio manager on Fidelity Inflation-Focused Fund, a fund launched in September 2021 that aims to invest in securities collectively resilient to inflation. As director of research, Joe oversees a team of equity research analysts who focus on specific sectors, providing research and analysis to portfolio managers. Today Joe looks ahead to autumn 2022 and trends in both Canadian and global markets. Joe reflects on different sectors and how rising rates and inflation may affect markets in the coming months.
Recorded on August 9, 2022.
Transcript (PDF): https://www.fidelity.ca/content/dam/fidelity/en/documents/transcripts/transcript-podcast-fidelityconnects-overdevest-august9.pdf
At Fidelity, our mission is to build a better future for Canadian investors and help them stay ahead. We offer investors and institutions a range of innovative and trusted investment portfolios to help them reach their financial and life goals. For more information on Fidelity Mutual Funds and ETFs, visit www.fidelity.ca.
For the second year in a row, FidelityConnects by Fidelity Investments Canada was ranked the #1 podcast by Canadian financial advisors in the 2022 Environics' Advisor Digital Experience Study.