Episodes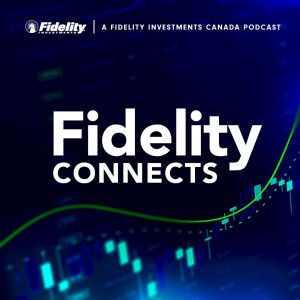 Sunday Sep 25, 2022
Sunday Sep 25, 2022
Aneta Wynimko, portfolio manager of Fidelity Global Consumer Industries Fund, joins us today for a timely discussion on global consumer spending at a time when global economic activity may be slowing. Aneta, who is based in London, shares that trends are showing an upcoming weakness in consumption, especially in Europe. This means investing in consumers could be complex, and it is very likely consumption in Asia will continue to grow. Aneta also shares that companies with strong brand and innovation will be successful, and she unpacks habits of Gen Z consumers – noting they place a large emphasis on sustainability and the value of their purchases.
Recorded on September 16, 2022.
Transcript (PDF): https://www.fidelity.ca/content/dam/fidelity/en/documents/transcripts/transcript-podcast-fidelityconnects-wynimko-sept16-22.pdf
At Fidelity, our mission is to build a better future for Canadian investors and help them stay ahead. We offer investors and institutions a range of innovative and trusted investment portfolios to help them reach their financial and life goals. Fidelity mutual funds and ETFs are available by working with a financial advisor or through an online brokerage account. Visit fidelity.ca/howtobuy for more information.
For the second year in a row, FidelityConnects by Fidelity Investments Canada was ranked the #1 podcast by Canadian financial advisors in the 2022 Environics' Advisor Digital Experience Study.