Episodes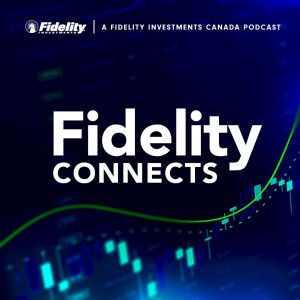 Monday Oct 03, 2022
Monday Oct 03, 2022
North American markets have continued their turbulence of late, and with central banks trying to contain inflation and oil prices falling - market volatility is not out of frame just yet. During this period of continued uncertainty, where can investors access downside protection and even the potential for some upside with liquid alternatives? Joining us today to offer his insight on today's market landscape, and to provide an update for both Fidelity Global Value Long/Short Fund and Fidelity Canadian Large Cap Fund is portfolio manager Dan Dupont. Dan shares that downside protection continues to be the main feature of his process, believing this provides the opportunity to outperform as compounding can happen from higher levels. Also today Dan looks at oil companies, the macro picture, shares his thoughts on the overall economy and recession fears, and the state of US companies versus global.
Recorded on September 27, 2022.
At Fidelity, our mission is to build a better future for Canadian investors and help them stay ahead. We offer investors and institutions a range of innovative and trusted investment portfolios to help them reach their financial and life goals. Fidelity mutual funds and ETFs are available by working with a financial advisor or through an online brokerage account. Visit fidelity.ca/howtobuy for more information.
For the second year in a row, FidelityConnects by Fidelity Investments Canada was ranked the #1 podcast by Canadian financial advisors in the 2022 Environics' Advisor Digital Experience Study.
Transcript (PDF): https://www.fidelity.ca/content/dam/fidelity/en/documents/transcripts/transcript-podcast-fidelityconnects-dupont-sept27.pdf