Episodes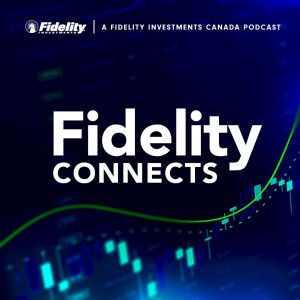 Tuesday Oct 11, 2022
Tuesday Oct 11, 2022
Today's uncertain marketplace has highlighted the importance of investing in high-quality names, characterized by sound balance sheet structures that enable companies to weather more challenging environments. Although some investors correlate high-quality names with large-cap companies, that isn't necessarily true. The small-cap space consists of several high-quality businesses with tremendous growth potential. In September, Fidelity launched Global Small Cap Opportunities Fund, which aims to uncover value by identifying mispriced high-quality companies. Joining today's show to discuss the investment strategy behind Fidelity Global Small Cap Opportunities Fund, and how investors could benefit from investing in this space, are the fund's co-portfolio managers Connor Gordon and Chris Maludzinski. A key highlight is that Connor and Chris share that volatility creates dislocation, and dislocation creates mispricing, which is what sets the stage for future returns. And there is no market area that is more dislocated right now than global small caps.
Recorded on October 4, 2022.
At Fidelity, our mission is to build a better future for Canadian investors and help them stay ahead. We offer investors and institutions a range of innovative and trusted investment portfolios to help them reach their financial and life goals. Fidelity mutual funds and ETFs are available by working with a financial advisor or through an online brokerage account. Visit fidelity.ca/howtobuy for more information.
For the second year in a row, FidelityConnects by Fidelity Investments Canada was ranked the #1 podcast by Canadian financial advisors in the 2022 Environics' Advisor Digital Experience Study.
Transcript (PDF): https://www.fidelity.ca/content/dam/fidelity/en/documents/transcripts/transcript-podcast-fidelityconnects-maludzinski-gordon-oct4.pdf