Episodes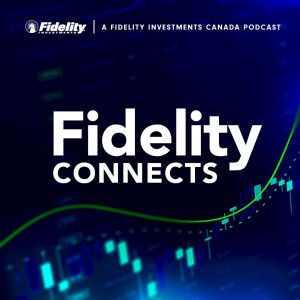 Thursday Sep 08, 2022
Thursday Sep 08, 2022
David Way, portfolio manager of Fidelity Long/Short Alternative Fund, is today's guest. As investors focus on the daily market moves and wonder where rates are heading, David notes it's important to consider how higher interest rates could affect company performance over time. Today with host Pamela Ritchie, David shares where he's seeing opportunities, provides an update on the current positioning of Fidelity Long/Short Alternative Fund, explains how he approaches short selling and unpacks how interest rates affect the housing market.
Recorded on August 30, 2022.
At Fidelity, our mission is to build a better future for Canadian investors and help them stay ahead. We offer investors and institutions a range of innovative and trusted investment portfolios to help them reach their financial and life goals. Fidelity mutual funds and ETFs are available by working with a financial advisor or through an online brokerage account. Visit fidelity.ca/howtobuy for more information.
For the second year in a row, FidelityConnects by Fidelity Investments Canada was ranked the #1 podcast by Canadian financial advisors in the 2022 Environics' Advisor Digital Experience Study.
Transcript (PDF): https://www.fidelity.ca/content/dam/fidelity/en/documents/transcripts/transcript-podcast-fidelityconnects-way-aug30.pdf