Episodes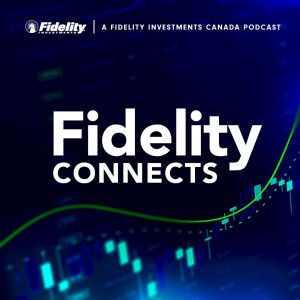 Saturday Sep 03, 2022
Saturday Sep 03, 2022
Joining us today for a look at what's next for sustainable investing is Fidelity Sustainable World ETF portfolio manager Anna Lester, and institutional portfolio manager Mike Hagopian. Governments around the world are taking swift action to battle climate change by advancing the transition to a clean economy. Prime Minister Justin Trudeau and German Chancellor Olaf Scholz met recently and discussed several green initiatives, including a hydrogen alliance. South of the border, a new climate bill put in motion by President Biden would see about $375 billion over 10 years to encourage industry and consumers to shift from carbon-emitting to cleaner forms of energy. Anna and Mike join host Pamela Ritchie to unpack what all of this means for companies and how they operate and report. Also, what will be different in the way society approaches investing? Also today, Mike explains the strategy behind Fidelity Sustainable World ETF which is a global equity fund focusing on best-in-class ESG companies. Anna details companies in the portfolio – which are companies that are strong financially and are strong from an ESG scoring perspective.
Recorded on August 24, 2022.
At Fidelity, our mission is to build a better future for Canadian investors and help them stay ahead. We offer investors and institutions a range of innovative and trusted investment portfolios to help them reach their financial and life goals. Fidelity mutual funds and ETFs are available by working with a financial advisor or through an online brokerage account. Visit fidelity.ca/howtobuy for more information.
For the second year in a row, FidelityConnects by Fidelity Investments Canada was ranked the #1 podcast by Canadian financial advisors in the 2022 Environics' Advisor Digital Experience Study.