Episodes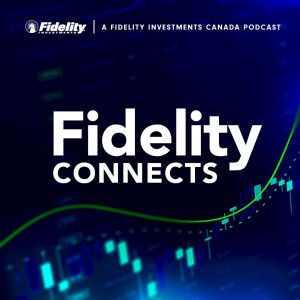 Thursday Jun 23, 2022
Thursday Jun 23, 2022
On today's episode, we're putting financials, insurance, and real estate in focus with Reetu Kumra, analyst and portfolio manager, and Nicolas Bellemare, equity research analyst. Inflation and rising rates are the new normal as we've seen central banks around the world raising their key interest rates as these heightened inflation levels continue to shock global economies. The U.S. Federal Reserve, the Bank of England, and even Switzerland raised their key interest rates by 75, 25, and 50 basis points, respectively. Reetu and Nic will unpack what opportunities and risks there are for the Financial sector. Also, when it comes to housing, how do these higher interest rates impact resell volumes and mortgages. Reetu and Nic discuss how this has been one of the quickest cycles in recent history, as we've seen record monetary easing turning into rapid rate rises in just a few years. Finally, they look at commercial real estate, the long-term adoption of bitcoin, innovation in banking, and sharing the advantages of the Fidelity research resources.
Recorded on June 17, 2022.
Transcript (PDF): https://www.fidelity.ca/content/dam/fidelity/en/documents/transcripts/transcript_podcast_fidelityconnects_kumra_bellemare_june17.pdf
At Fidelity, our mission is to build a better future for Canadian investors and help them stay ahead. We offer investors and institutions a range of innovative and trusted investment portfolios to help them reach their financial and life goals. For more information on Fidelity Mutual Funds and ETFs, visit www.fidelity.ca.
FidelityConnects by Fidelity Investments Canada was ranked the #1 podcast by Canadian financial advisors in the 2021 Environics' Advisor Digital Experience Study.