Episodes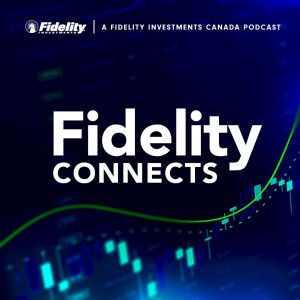 Tuesday Sep 20, 2022
Tuesday Sep 20, 2022
Portfolio manager Mark Schmehl is today's featured guest. For Canadian investors, Mark manages Fidelity Special Situations Fund, Canadian Growth Company, and Global Innovators. We caught up with Mark on September 13, a day when the U.S. CPI announcement caused volatility in the markets. Is the current market environment ripe for stock picking? Perhaps a time to opportunistically position one's portfolio for the eventual recovery? Mark shares his thoughts on these questions and provides his perspectives on this year's equity markets and the current positioning of his portfolios. Among other topics today, with host Pamela Ritchie, Mark comments on energy, financials, the state of innovation, when is or was the bottom of the market, and how he is shifting from defence to offence. Mark shares that now is the time for him to look for opportunities he wants to own for the next cycle.
Recorded on September 13, 2022.
Transcript (PDF): https://www.fidelity.ca/content/dam/fidelity/en/documents/transcripts/transcript-podcast-fidelityconnects-schmehl-sept-13-22.pdf
At Fidelity, our mission is to build a better future for Canadian investors and help them stay ahead. We offer investors and institutions a range of innovative and trusted investment portfolios to help them reach their financial and life goals. Fidelity mutual funds and ETFs are available by working with a financial advisor or through an online brokerage account. Visit fidelity.ca/howtobuy for more information.
For the second year in a row, FidelityConnects by Fidelity Investments Canada was ranked the #1 podcast by Canadian financial advisors in the 2022 Environics' Advisor Digital Experience Study.