Episodes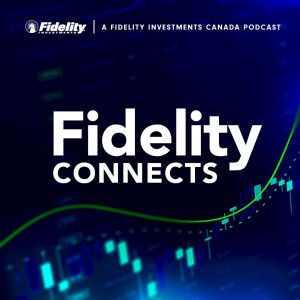 Friday Sep 30, 2022
Friday Sep 30, 2022
Global markets are still adjusting to the September FOMC meeting and subsequent rate hike. It remains clear that the Fed is committed to its plan to lower inflation, and investors are looking to obtain fair value in a financial climate laden with opportunities. Jurrien Timmer, Director of Global Macro, is back for his weekly look at the markets, to help unpack what investors could see in the short-term, and look at what current valuations say about where those opportunities will arise moving forward? Jurrien shares today that if the Fed goes where it says it's going and inflation expectations are correct, considering the effects of quantitative easing we are heading for significantly restrictive monetary policy. Jurrien also looks at the Fed cycle, the 60/40 portfolio, Europe's energy crisis, and more. Also, per usual, Jurrien shares some charts so please head to @TimmerFidelity on Twitter to follow along.
Recorded on September 26, 2022.
At Fidelity, our mission is to build a better future for Canadian investors and help them stay ahead. We offer investors and institutions a range of innovative and trusted investment portfolios to help them reach their financial and life goals. Fidelity mutual funds and ETFs are available by working with a financial advisor or through an online brokerage account. Visit fidelity.ca/howtobuy for more information.
For the second year in a row, FidelityConnects by Fidelity Investments Canada was ranked the #1 podcast by Canadian financial advisors in the 2022 Environics' Advisor Digital Experience Study.