Episodes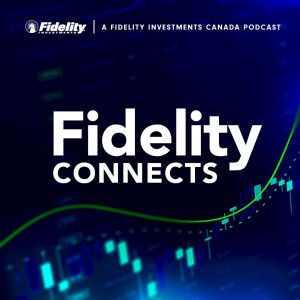 Saturday Sep 17, 2022
Saturday Sep 17, 2022
Jurrien Timmer, Director of Global Macro, joins us again for his global macro and markets update. In today's discussion, recorded on Monday September 12 ahead of the U.S. CPI numbers released on Tuesday, Jurrien draws some parallels between today's market and 1994. He notes that in '94 the market was not able to bottom until the Fed was done tightening – and the current narrative is that the Fed is not done tightening. Also today with host Pamela Ritchie, Jurrien unpacks how in a traditional 60/40 portfolio, the 40 is the most interesting place to be right now and it looks like the 60 is still going to be at risk for a little while longer.
Recorded on September 12, 2022.
At Fidelity, our mission is to build a better future for Canadian investors and help them stay ahead. We offer investors and institutions a range of innovative and trusted investment portfolios to help them reach their financial and life goals. Fidelity mutual funds and ETFs are available by working with a financial advisor or through an online brokerage account. Visit fidelity.ca/howtobuy for more information.
For the second year in a row, FidelityConnects by Fidelity Investments Canada was ranked the #1 podcast by Canadian financial advisors in the 2022 Environics' Advisor Digital Experience Study.