Episodes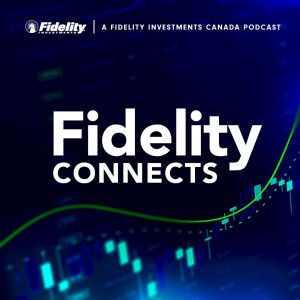 Saturday Oct 08, 2022
Saturday Oct 08, 2022
We're now in the fourth quarter of 2022. Markets continue to bounce between green and red, continuing last quarters trends, which saw the S&P500 fall to its lowest levels in September since March 2020. We're joined again today by Director of Global Macro, Jurrien Timmer, for his global macro and markets update, as we look ahead to earnings season, the next Fed meeting, and what else is on the horizon globally to impact markets. As stocks aim for a rebound, what can we expect from this earnings season? Among other insights shared today with host Pamela Ritchie, Jurrien believes we're starting to get indications that we're getting closer to the end of this decline, than we have been so far. Jurrien will be sharing his charts so please head to @TimmerFidelity on Twitter to follow along.
Recorded on October 3, 2022.
At Fidelity, our mission is to build a better future for Canadian investors and help them stay ahead. We offer investors and institutions a range of innovative and trusted investment portfolios to help them reach their financial and life goals. Fidelity mutual funds and ETFs are available by working with a financial advisor or through an online brokerage account. Visit fidelity.ca/howtobuy for more information.
For the second year in a row, FidelityConnects by Fidelity Investments Canada was ranked the #1 podcast by Canadian financial advisors in the 2022 Environics' Advisor Digital Experience Study.