Episodes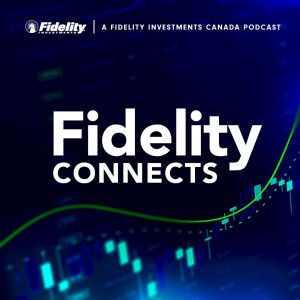 Wednesday Oct 19, 2022
Wednesday Oct 19, 2022
Joining us today for a look at the latest market action is Jurrien Timmer, Director of Global Macro. Today with host Pamela Ritchie, Jurrien breaks down recent market numbers as US markets kicked off the week in green on all three major indices. But Jurrien believes this latest jump is just part of a zig-zag pattern of the market trying to find equilibrium. He says the market is either in price discovery mode or trying to find balance. He also says the stock market is now 85 percent along the way of reaching a typical recession decline of 33 percent and 78 percent along the path of discounting a recession. He also touches upon the latest in inflation, financials and the Fed. Stay tuned for this and more.
Recorded on October 17, 2022.
At Fidelity, our mission is to build a better future for Canadian investors and help them stay ahead. We offer investors and institutions a range of innovative and trusted investment portfolios to help them reach their financial and life goals. Fidelity mutual funds and ETFs are available by working with a financial advisor or through an online brokerage account. Visit fidelity.ca/howtobuy for more information.
For the second year in a row, FidelityConnects by Fidelity Investments Canada was ranked the #1 podcast by Canadian financial advisors in the 2022 Environics' Advisor Digital Experience Study.