Episodes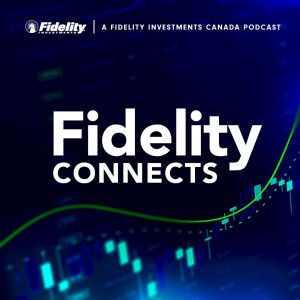 Monday Aug 29, 2022
Monday Aug 29, 2022
Jurrien Timmer, Director of Global Macro, joins us again for a macro and markets update sharing his perspectives and thoughts on what may be ahead. Jurrien notes how since the June lows we've retraced half of the equity markets declines. But now we're at a crossroads as bear market rallies historically never retrace more than half of a decline. Jurrien also looks at what might be next from the U.S. Federal Reserve, sharing the expectation is for rates to rise to 3.5% then ease back to 2.5%. Also today Jurrien looks at supply chains, inflation, the yield curve, and fixed income in today's market environment including the health and validity behind the traditional 60/40 portfolio.
Recorded on August 22, 2022.
At Fidelity, our mission is to build a better future for Canadian investors and help them stay ahead. We offer investors and institutions a range of innovative and trusted investment portfolios to help them reach their financial and life goals. Fidelity mutual funds and ETFs are available by working with a financial advisor or through an online brokerage account. Visit fidelity.ca/howtobuy for more information.
For the second year in a row, FidelityConnects by Fidelity Investments Canada was ranked the #1 podcast by Canadian financial advisors in the 2022 Environics' Advisor Digital Experience Study.