Episodes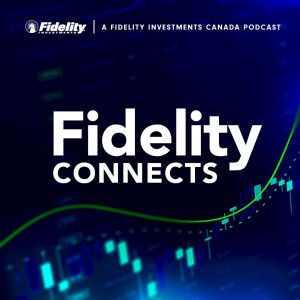 Friday Aug 19, 2022
Friday Aug 19, 2022
Jurrien Timmer, Director of Global Macro is back with us today to provide his macro and markets update. After strong equity market rallies in the last two months, we've seen some red this week. Will recent news surrounding slowing growth and a key interest rate cut in China cause any lasting implications in North American markets? More importantly perhaps will it impact how the Fed handles their interest rate moves in September? Jurrien breaks down these hot topics and more alongside host Pamela Ritchie. Per usual Jurrien will be sharing his charts so please head to @TimmerFidelity on Twitter to follow along.
Recorded on August 15, 2022.
At Fidelity, our mission is to build a better future for Canadian investors and help them stay ahead. We offer investors and institutions a range of innovative and trusted investment portfolios to help them reach their financial and life goals. Fidelity mutual funds and ETFs are available by working with a financial advisor or through an online brokerage account. Visit fidelity.ca/howtobuy for more information.
For the second year in a row, FidelityConnects by Fidelity Investments Canada was ranked the #1 podcast by Canadian financial advisors in the 2022 Environics' Advisor Digital Experience Study.