Episodes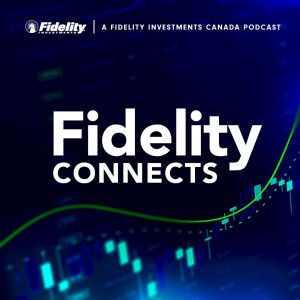 Saturday Sep 10, 2022
Saturday Sep 10, 2022
Russia's invasion of Ukraine has caused an energy crisis. As a result, countries around the world have significantly changed the way they're approaching energy. The European Union has made plans to increase its solar and wind power. Amidst this whirlwind of transition, how important is it for advisors to look at investing in renewable plays and why should they consider a fixed income approach? Today, Kris and Sajiv share how they seek to identify leaders in global decarbonization to include in Fidelity Climate Leadership Bond Fund, which includes utilizing Fidelity research analysts from across the globe. They note how this changing macro backdrop is the most challenging in decades, and also share thoughts on the expansion of EV charging stations, opportunities in South Korea, supply chains, and real estate, among other topics in today's 30-minute discussion.
Recorded on September 1, 2022.
At Fidelity, our mission is to build a better future for Canadian investors and help them stay ahead. We offer investors and institutions a range of innovative and trusted investment portfolios to help them reach their financial and life goals. Fidelity mutual funds and ETFs are available by working with a financial advisor or through an online brokerage account. Visit fidelity.ca/howtobuy for more information.
For the second year in a row, FidelityConnects by Fidelity Investments Canada was ranked the #1 podcast by Canadian financial advisors in the 2022 Environics' Advisor Digital Experience Study.
Transcript (PDF): https://www.fidelity.ca/content/dam/fidelity/en/documents/transcripts/transcript-podcast-fidelityconnects-atkinson-vaid-sept1.pdf