Episodes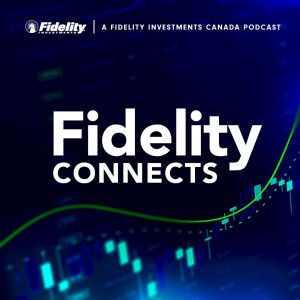 Thursday Sep 15, 2022
Thursday Sep 15, 2022
Veteran fixed income portfolio manager Jeff Moore is today's guest. For Canadian investors, Jeff is involved with many Fidelity Canada funds, including Fidelity Multi-Sector Bond Fund, Global Bond Fund, U.S. Monthly Income and NorthStar Balanced. With the Bank of Canada announcing a 75-basis point rate hike, there are now questions surrounding how other central banks will follow, and what affect this will have amongst investors. The bond market has had an extremely volatile year, but is it now at a buying level? And what could the U.S. CPI print tell us about where bonds and yields are headed in the months ahead? Jeff and host Pamela Ritchie unpack all of this and more today.
Recorded on September 8, 2022.
At Fidelity, our mission is to build a better future for Canadian investors and help them stay ahead. We offer investors and institutions a range of innovative and trusted investment portfolios to help them reach their financial and life goals. Fidelity mutual funds and ETFs are available by working with a financial advisor or through an online brokerage account. Visit fidelity.ca/howtobuy for more information.
For the second year in a row, FidelityConnects by Fidelity Investments Canada was ranked the #1 podcast by Canadian financial advisors in the 2022 Environics' Advisor Digital Experience Study.
Transcript (PDF): https://www.fidelity.ca/content/dam/fidelity/en/documents/transcripts/transcript-podcast-fidelityconnects-moore-sept8.pdf