Episodes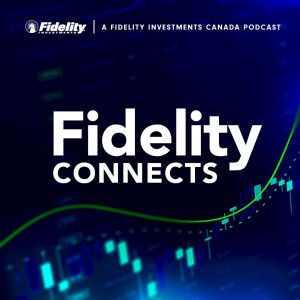 Thursday Aug 25, 2022
Thursday Aug 25, 2022
Technology and health care harmoniously go hand in hand. Without the proper medical devices, many life-saving medical procedures could not be performed. And since the covid-19 pandemic, a modern merger of these two sectors - telehealth - has flourished. But with telehealth comes cloud computing, and cyber security - the latter being of focus by tech companies this year as Russia's war in Ukraine has caused an increase in ransomware attacks. Max Adelson, equity research analyst, joins us today to unpack what's driving the health care and tech sectors, and shares key trends and opportunities he's focusing on looking ahead.
Recorded on August 4, 2022.
At Fidelity, our mission is to build a better future for Canadian investors and help them stay ahead. We offer investors and institutions a range of innovative and trusted investment portfolios to help them reach their financial and life goals. Fidelity mutual funds and ETFs are available by working with a financial advisor or through an online brokerage account. Visit fidelity.ca/howtobuy for more information.
For the second year in a row, FidelityConnects by Fidelity Investments Canada was ranked the #1 podcast by Canadian financial advisors in the 2022 Environics' Advisor Digital Experience Study.
Transcript (PDF): https://www.fidelity.ca/content/dam/fidelity/en/documents/transcripts/transcript-podcast-fidelityconnects-adelson-aug4.pdf