Episodes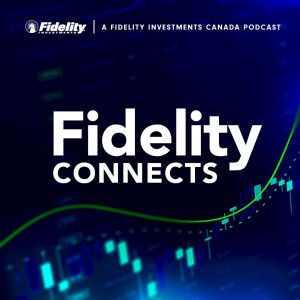 Friday Sep 23, 2022
Friday Sep 23, 2022
As summer turns to fall, many things are changing, but inflation remains directionally unchanged - stubbornly high. The August U.S. CPI numbers came in hotter than expected at 8.3%, causing further volatility in the markets the rest of the week. So, does this point to another aggressive rate hike by the Fed, and what will that mean for portfolio allocation decisions? David Tulk is today's guest to unpack this and more. David is a portfolio manager on Fidelity's Global Asset Allocation team who manage many funds for Canadian investors, including Fidelity Inflation-Focused Fund and the Fidelity Managed Portfolios suite. A few key topics from today's 30-minute discussion between David and host Pamela Ritchie include a positioning update on the G.A.A. team's funds including global allocations, specifically China. Also, a look at energy, gold, a long-term outlook for the Canadian dollar which includes looking at housing and interest rates. Additionally, David believing inflation is likely to be more persistent than what central banks and the market believes.
Recorded on September 14, 2022.
At Fidelity, our mission is to build a better future for Canadian investors and help them stay ahead. We offer investors and institutions a range of innovative and trusted investment portfolios to help them reach their financial and life goals. Fidelity mutual funds and ETFs are available by working with a financial advisor or through an online brokerage account. Visit fidelity.ca/howtobuy for more information.
For the second year in a row, FidelityConnects by Fidelity Investments Canada was ranked the #1 podcast by Canadian financial advisors in the 2022 Environics' Advisor Digital Experience Study.