Episodes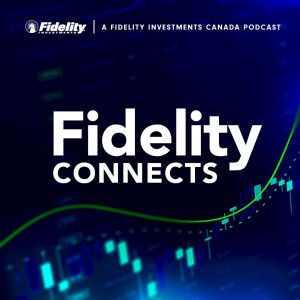 Tuesday Sep 06, 2022
Tuesday Sep 06, 2022
Sarah Hoffman, Vice President of AI and Machine Learning Research, joins host Pamela Ritchie today for a look at how artificial intelligence and machine learning is affecting investing today. Artificial Intelligence is a branch of computer science involved with the design of computers or other programmed mechanical devices having the capacity to imitate human intelligence and thought. Built-in smartphone assistants, smart cars, and even music and video streaming services that seem to recommend you the perfect playlist to listen to and film to watch, are all everyday examples of Artificial Intelligence. But there is still room for advancement. So what is next for AI? And how could we potentially use AI in the financial industry to change the way we invest and think about money? Sarah and Pamela will unpack all of this and more today.
Recorded on August 26, 2022.

At Fidelity, our mission is to build a better future for Canadian investors and help them stay ahead. We offer investors and institutions a range of innovative and trusted investment portfolios to help them reach their financial and life goals. Fidelity mutual funds and ETFs are available by working with a financial advisor or through an online brokerage account. Visit fidelity.ca/howtobuy for more information.
For the second year in a row, FidelityConnects by Fidelity Investments Canada was ranked the #1 podcast by Canadian financial advisors in the 2022 Environics' Advisor Digital Experience Study.