Episodes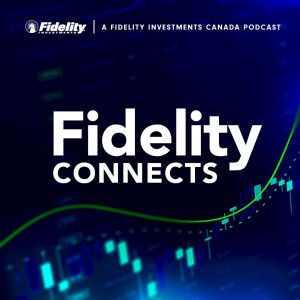 Monday Aug 15, 2022
Monday Aug 15, 2022
Today we're pleased to welcome Kelly Lannan back to the show for an informative discussion on the financial habits of Gen Z and Millennial investors. Kelly is Senior Vice President, Emerging Customers, with Fidelity Investments based out of Boston. This year we've seen the global trend "The Great Resignation" in North America. But Millennials aren't just re-thinking their career moves, they are also making the shift to re-prioritize longer term financial strategies. So are how are the younger generations investing? And how much are investment decisions impacted by life-stages rather than more linear by age as was more common with other generations? Kelly joins host Pamela Ritchie today to answer these questions. Please note that in today's discussion Kelly references studies completed by Fidelity Investments in the United States, as well as some products, apps, services, and marketing initiatives applicable to the U.S.
Recorded on August 8, 2022.
Transcript (PDF): https://www.fidelity.ca/content/dam/fidelity/en/documents/transcripts/transcript-podcast-fidelityconnects-lannan-aug19-22.pdf
At Fidelity, our mission is to build a better future for Canadian investors and help them stay ahead. We offer investors and institutions a range of innovative and trusted investment portfolios to help them reach their financial and life goals. Fidelity mutual funds and ETFs are available by working with a financial advisor or through an online brokerage account. Visit fidelity.ca/howtobuy for more information.
For the second year in a row, FidelityConnects by Fidelity Investments Canada was ranked the #1 podcast by Canadian financial advisors in the 2022 Environics' Advisor Digital Experience Study.