Episodes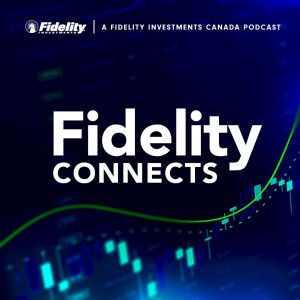 Saturday Aug 13, 2022
Saturday Aug 13, 2022
Fidelity Global Real Estate Fund portfolio manager Steve Buller joins us today. U.S CPI data for the month of July has come in at 8.5%. We now wonder if this downward pressure on CPI indicates a more dovish call from the Federal Reserve in September. Steve looks at how this could impact commercial real estate and the REIT market globally. Additionally, Steve shares the real estate trends he is following, and touches on his fund's positioning and investment strategy.
Recorded on August 10, 2022.
Transcript (PDF): https://www.fidelity.ca/content/dam/fidelity/en/documents/transcripts/transcript-podcast-fidelityconnects-buller-august10.pdf
At Fidelity, our mission is to build a better future for Canadian investors and help them stay ahead. We offer investors and institutions a range of innovative and trusted investment portfolios to help them reach their financial and life goals. For more information on Fidelity Mutual Funds and ETFs, visit www.fidelity.ca.
For the second year in a row, FidelityConnects by Fidelity Investments Canada was ranked the #1 podcast by Canadian financial advisors in the 2022 Environics' Advisor Digital Experience Study.