Episodes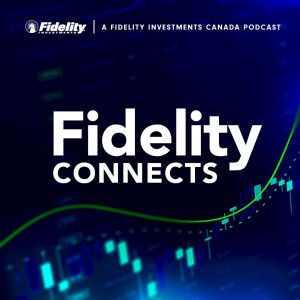 Friday Oct 14, 2022
Friday Oct 14, 2022
Today we're thrilled to again welcome back Matt Twigg, senior manager and lead researcher at Fidelity Labs, based out of Tokyo, Japan. Matt joins Colin Randall, Fidelity Canada's Director of Research, for a discussion on NFTs or non-fungible tokens. NFTs have skyrocketed in popularity making headlines for their million-dollar works of art and their imprint in the digital space. But what do NFTs mean beyond expensive art pieces? Matt breaks down definitions and concepts behind NFTs, tokens, and blockchain technology. He also provides real-life examples of NFTs in the marketplace right now and how NFTs can also apply to the healthcare industry, not just the music and art space.
Recorded on October 11, 2022
At Fidelity, our mission is to build a better future for Canadian investors and help them stay ahead. We offer investors and institutions a range of innovative and trusted investment portfolios to help them reach their financial and life goals. Fidelity mutual funds and ETFs are available by working with a financial advisor or through an online brokerage account. Visit fidelity.ca/howtobuy for more information.
For the second year in a row, FidelityConnects by Fidelity Investments Canada was ranked the #1 podcast by Canadian financial advisors in the 2022 Environics' Advisor Digital Experience Study.
Transcript (PDF): https://www.fidelity.ca/content/dam/fidelity/en/documents/transcripts/transcript-podcast-fidelityconnects-twigg-oct11.pdf