Episodes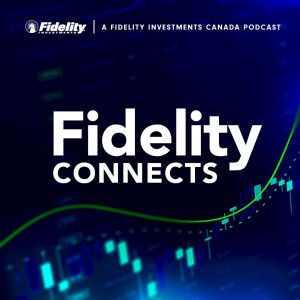 Monday Sep 26, 2022
Monday Sep 26, 2022
We're joined today by a special guest, the Honourable John Baird, former Canadian Foreign Affairs Minister serving under Prime Minister Harper. The inflation story is continuing to move markets, and a major piece of the inflation story this year has been geopolitics including the Ukraine crisis and its consequences on energy and agriculture. Also, a rising China, shifting supply chains, and economic and military alliances across the globe. John Baird shares his views today on the geopolitical climate, to help make sense of what it all means for Canada. John has had a front seat in the world of diplomacy, trade negotiations, national security and decision-making at the highest levels of government. Some highlights from John's discussion with host Pamela Ritchie include a look at the most significant geopolitical factors right now, the impact of inflation in Canada and globally, Canada's relationship with the U.S., infrastructure, housing, immigration, and more.
Recorded on September 20, 2022.
At Fidelity, our mission is to build a better future for Canadian investors and help them stay ahead. We offer investors and institutions a range of innovative and trusted investment portfolios to help them reach their financial and life goals. Fidelity mutual funds and ETFs are available by working with a financial advisor or through an online brokerage account. Visit fidelity.ca/howtobuy for more information.
For the second year in a row, FidelityConnects by Fidelity Investments Canada was ranked the #1 podcast by Canadian financial advisors in the 2022 Environics' Advisor Digital Experience Study.
Transcript (PDF): https://www.fidelity.ca/content/dam/fidelity/en/documents/transcripts/transcript-podcast-fidelityconnects-baird-sept20.pdf