Episodes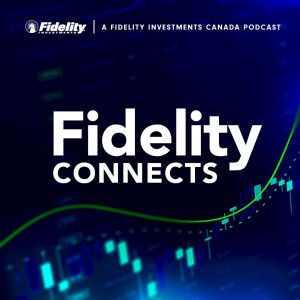 Tuesday Sep 13, 2022
Tuesday Sep 13, 2022
Portfolio manager Darren Lekkerkerker joins the show today. For Canadian investors, Darren manages Fidelity North American Equity Class, is co-manager of Global Natural Resources Fund and manages the equity sub-portfolio of Canadian Balanced Fund, among other mandates. Today Darren joins host Pamela Ritchie for a look at North American equities, including where he is seeing opportunities and which sectors he is bullish on for the months ahead. The Bank of Canada raised its benchmark rate to 3.25%, which means Canadian monetary policy is now in the restrictive territory – meaning the range in which the interest rate will begin to suppress economic activity. Darren mentions how September is conference season and he's been busy with conferences and CEO meetings. Among other topics, Darren reflects on commodities including copper and fertilizer, also currencies, railroads, what he's learned from managing during past periods of market volatility, and more.
Recorded on September 7, 2022.
At Fidelity, our mission is to build a better future for Canadian investors and help them stay ahead. We offer investors and institutions a range of innovative and trusted investment portfolios to help them reach their financial and life goals. Fidelity mutual funds and ETFs are available by working with a financial advisor or through an online brokerage account. Visit fidelity.ca/howtobuy for more information.
For the second year in a row, FidelityConnects by Fidelity Investments Canada was ranked the #1 podcast by Canadian financial advisors in the 2022 Environics' Advisor Digital Experience Study.
Transcript (PDF): https://www.fidelity.ca/content/dam/fidelity/en/documents/transcripts/transcript-podcast-fidelityconnects-lekkerkerker-sept7.pdf