Episodes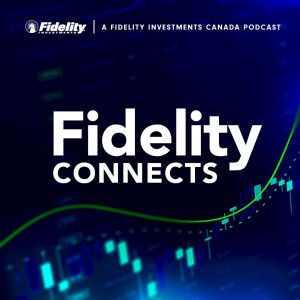 Monday Sep 05, 2022
Monday Sep 05, 2022
We're looking at financials today, posing the question of how banks and asset managers are navigating through the current market environment. Also, where are the immediate and long-term investment opportunities across financials in North America? Analyst and portfolio manager Matt Egerton joins us to discuss the latest on the financial sector and to share his equity research findings. Matt also shares some perspectives on the U.S. Federal Reserve and Jackson Hole summit that was taking place at the time of recording.
Recorded on August 25, 2022.
At Fidelity, our mission is to build a better future for Canadian investors and help them stay ahead. We offer investors and institutions a range of innovative and trusted investment portfolios to help them reach their financial and life goals. Fidelity mutual funds and ETFs are available by working with a financial advisor or through an online brokerage account. Visit fidelity.ca/howtobuy for more information.
For the second year in a row, FidelityConnects by Fidelity Investments Canada was ranked the #1 podcast by Canadian financial advisors in the 2022 Environics' Advisor Digital Experience Study.
Transcript (PDF): https://www.fidelity.ca/content/dam/fidelity/en/documents/transcripts/transcript-podcast-fidelityconnects-egerton-aug25.pdf