Episodes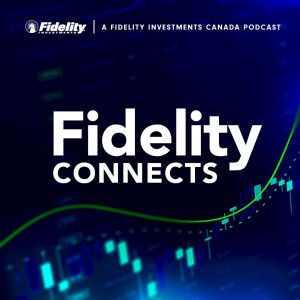 Thursday Sep 29, 2022
Thursday Sep 29, 2022
One of the most common market questions being asked is 'have we reached the bottom?' With another rate hike recently, one emerging view is that 'we may be getting closer to the end.' So, with this view in mind, what are the market expectations at this point in the cycle? What role do ETFs play and how should investors position their portfolios moving forward? ETF Capital Markets Director, Andrei Bruno joins us today to share insights on the latest market action, leadership in the ETF landscape, and thoughts on current and long-term portfolio construction. Andrei also shares today that he believes as we get a little bit more clarity into the inflation story and what the Fed and the Bank of Canada are going to do, it is time to start looking at fixed income. Andrei also notes that the upcoming earnings season is going to be very important for the equity outlook.
Recorded on September 23, 2022.
Transcript (PDF): https://www.fidelity.ca/content/dam/fidelity/en/documents/transcripts/transcript-podcast-fidelityconnects-bruno-sept23.pdf
At Fidelity, our mission is to build a better future for Canadian investors and help them stay ahead. We offer investors and institutions a range of innovative and trusted investment portfolios to help them reach their financial and life goals. Fidelity mutual funds and ETFs are available by working with a financial advisor or through an online brokerage account. Visit fidelity.ca/howtobuy for more information.
For the second year in a row, FidelityConnects by Fidelity Investments Canada was ranked the #1 podcast by Canadian financial advisors in the 2022 Environics' Advisor Digital Experience Study.