Episodes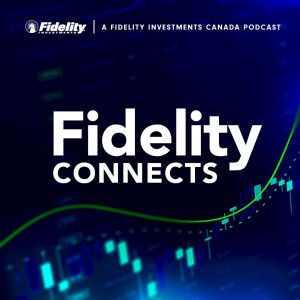 Wednesday Aug 24, 2022
Wednesday Aug 24, 2022
Major U.S. markets have came off recent lows and the debate on where we are at in the cycle seems to be shifting. On today's show, ETF strategist Etienne Joncas-Bouchard shares that it feels like we're in a late-cycle environment and he'll note which factors he is paying attention to for the current market environment. With host Quinn Flaherty, Manager Editorial Content, Etienne notes that investing in quality right now versus investing in value has a higher probability of a positive outcome, based on this market environment in the past. Among other topics, Etienne also provides an update on the Fidelity All-in-One ETFs. For more from Etienne, please check out his podcast episodes "The Fidelity ETF Exchange", posted monthly within this FidelityConnects channel. Recent episodes include a Q2 2022 recap, and a look at overall portfolio construction.
Recorded on August 16, 2022.
At Fidelity, our mission is to build a better future for Canadian investors and help them stay ahead. We offer investors and institutions a range of innovative and trusted investment portfolios to help them reach their financial and life goals. Fidelity mutual funds and ETFs are available by working with a financial advisor or through an online brokerage account. Visit fidelity.ca/howtobuy for more information.
For the second year in a row, FidelityConnects by Fidelity Investments Canada was ranked the #1 podcast by Canadian financial advisors in the 2022 Environics' Advisor Digital Experience Study.
Transcript (PDF): https://www.fidelity.ca/content/dam/fidelity/en/documents/transcripts/transcript_podcast_etiennejb-aug16.pdf