Episodes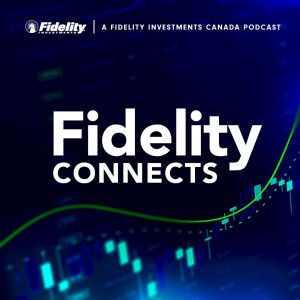 Friday Sep 16, 2022
Friday Sep 16, 2022
Bobby Barnes, Head of Quantitative Index Solutions, is here with us today to discuss how factor investing can help investors find calm in the chaos, and which factors fit best in today's market cycle. As U.S. equity markets are anticipating a 75-basis point rate hike by the Federal Reserve, Bobby notes that allocations to momentum and quality factors should give you participation if the market is rising, but at the same time can offer good downside protection. Bobby also shares how his work has found that the low vol factor historically performs well in both late cycle and in recessionary environments. Also today, with host Pamela Ritchie, Bobby reflects on housing affordability, where we are in the market cycle, and touts the benefits of knowing ones investment strategy and risk tolerance to not get caught up reacting to short-term market movements.
Recorded on September 9, 2022.
At Fidelity, our mission is to build a better future for Canadian investors and help them stay ahead. We offer investors and institutions a range of innovative and trusted investment portfolios to help them reach their financial and life goals. Fidelity mutual funds and ETFs are available by working with a financial advisor or through an online brokerage account. Visit fidelity.ca/howtobuy for more information.
For the second year in a row, FidelityConnects by Fidelity Investments Canada was ranked the #1 podcast by Canadian financial advisors in the 2022 Environics' Advisor Digital Experience Study.
Transcript (PDF): https://www.fidelity.ca/content/dam/fidelity/en/documents/transcripts/transcript-podcast-fidelityconnects-barnes-sept9.pdf