Episodes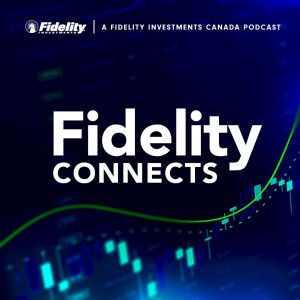 Friday Oct 07, 2022
Friday Oct 07, 2022
China Manufacturing PMI data reported an uptick in activity for the month of September - the first expansion since June. But while the country's manufacturing activity grew, services and new factory orders contracted, continuing to put pressure on China's overall economic growth. Meanwhile, Japan's large-scale monetary easing policy has contributed to its low inflation - the lowest amongst major economies. Portfolio manager Eileen Dibb joins us today to unpack what's next for Asia and look at how advisors and investors could position themselves in this region for the months ahead. For Canadian investors, Eileen manages Fidelity Asia Star Fund and Fidelity Japan Fund. Also today, among other topics, Eileen will provide a positioning update for her funds, across the Asia-Pacific region.
Recorded on September 30, 2022.
At Fidelity, our mission is to build a better future for Canadian investors and help them stay ahead. We offer investors and institutions a range of innovative and trusted investment portfolios to help them reach their financial and life goals. Fidelity mutual funds and ETFs are available by working with a financial advisor or through an online brokerage account. Visit fidelity.ca/howtobuy for more information.
For the second year in a row, FidelityConnects by Fidelity Investments Canada was ranked the #1 podcast by Canadian financial advisors in the 2022 Environics' Advisor Digital Experience Study.
Transcript (PDF): https://www.fidelity.ca/content/dam/fidelity/en/documents/transcripts/transcipt-podcast-eileen-dibb-sept22.pdf