Episodes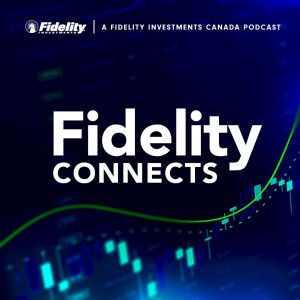 Thursday Oct 13, 2022
Thursday Oct 13, 2022
Portfolio manager Ramona Persaud is back on the program, sharing her thoughts on investing during these uncertain times of economic slowdown. Ramona says there is a lot of fear and unpredictability in the markets these days, leaving investors concerned. But she says her approach remains focused on a few core factors: downside protection and risk-adjusted return. She adds that the type of investor who is attracted to a dividend-oriented strategy wants some amount of stability in returns, and lower volatility. When you maintain patience and focus on downside protection you can get these results.
Recorded on October 6, 2022.
At Fidelity, our mission is to build a better future for Canadian investors and help them stay ahead. We offer investors and institutions a range of innovative and trusted investment portfolios to help them reach their financial and life goals. Fidelity mutual funds and ETFs are available by working with a financial advisor or through an online brokerage account. Visit fidelity.ca/howtobuy for more information.
For the second year in a row, FidelityConnects by Fidelity Investments Canada was ranked the #1 podcast by Canadian financial advisors in the 2022 Environics' Advisor Digital Experience Study.
Transcript (PDF): https://www.fidelity.ca/content/dam/fidelity/en/documents/transcripts/transcript-podcast-fidelityconnects-persaud-oct06.pdf