Episodes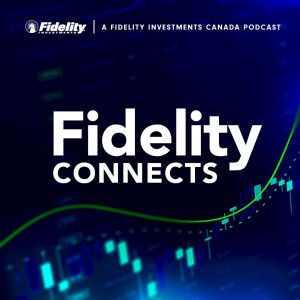 Wednesday Oct 05, 2022
Wednesday Oct 05, 2022
There has been a lot of movement lately in global currencies - the pound, euro, and Canadian dollar have all shown signs of weakness, putting further pressure on investors and consumers. So as investors grapple with how the dip in regulated currencies are affecting their portfolio, many are looking to alternative asset classes, particularly cryptocurrencies. Recently, Ethereum, the second largest cryptocurrency, made a big move on the blockchain network called "The Merge", and leading to an increased investor interest as it paves the way for a greener crypto future. On September 28th Fidelity Investments Canada announced the launch of two new products: Fidelity Advantage Ether ETF and Fidelity Advantage Ether ETF Fund. On today's show we welcome Portfolio Manager Reetu Kumra and Digital Assets Strategist Meghan Chen, joining host Pamela Ritchie for a look at what exactly is Ether, how does it differ from Bitcoin, and how could these two new products for Canadian investors leverage your portfolio in a time of market volatility?
Recorded on September 28, 2022.
At Fidelity, our mission is to build a better future for Canadian investors and help them stay ahead. We offer investors and institutions a range of innovative and trusted investment portfolios to help them reach their financial and life goals. Fidelity mutual funds and ETFs are available by working with a financial advisor or through an online brokerage account. Visit fidelity.ca/howtobuy for more information.
For the second year in a row, FidelityConnects by Fidelity Investments Canada was ranked the #1 podcast by Canadian financial advisors in the 2022 Environics' Advisor Digital Experience Study.