Episodes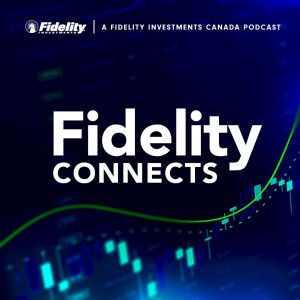 Tuesday Sep 27, 2022
Tuesday Sep 27, 2022
On today's show we welcome Chris Kuiper, director of research at Fidelity Digital Assets, based out of Boston. Chris joins host Colin Randall, director of research at Fidelity Investments Canada, to discuss all things digital assets. One of the most anticipated and significant events in digital assets relatively short history occurred in the early hours of September 15th. Dubbed the Merge, the event marks the Ethereum blockchain's transition move from a proof-of-work consensus mechanism to a proof-of-stake mechanism. Chris unpacks what this means, including how the Merge represents significant change in Ethereum's technical structure, its economics and environmental footprint, which some say will reduce the blockchain's energy consumption by more than 99%. Also, Chris and Colin discuss the differences between the Ethereum and Bitcoin networks, also what's driving the price drops in Bitcoin and Ethereum this year, and how cryptocurrencies could fit into a portfolio.
Recorded on September 21, 2022.
At Fidelity, our mission is to build a better future for Canadian investors and help them stay ahead. We offer investors and institutions a range of innovative and trusted investment portfolios to help them reach their financial and life goals. Fidelity mutual funds and ETFs are available by working with a financial advisor or through an online brokerage account. Visit fidelity.ca/howtobuy for more information.
For the second year in a row, FidelityConnects by Fidelity Investments Canada was ranked the #1 podcast by Canadian financial advisors in the 2022 Environics' Advisor Digital Experience Study.
Transcript (PDF): https://www.fidelity.ca/content/dam/fidelity/en/documents/transcripts/transcript-podcast-fidelityconnects-kuiper-sept21.pdf