Episodes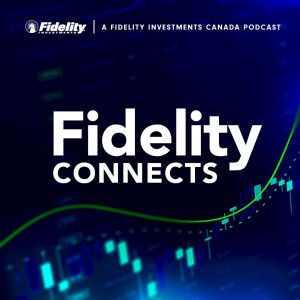 Wednesday Oct 26, 2022
Wednesday Oct 26, 2022
Joining us today is Meghan Chen, Digital Assets Strategist, who breaks down the latest trends and issues affecting the digital asset space. This is the first instalment for a quarterly update from Meghan who will focus on key developments in terms of where the markets are heading in the digital asset landscape. On this episode, Meghan sits down with Colin Randall, Director, Research and gives an overview of bitcoin and ethereum and how it's holding up as the year comes to a close. She says bitcoin and ethereum have outperformed traditional equity classes in the third quarter after being down 60% and 65% respectively at the beginning of the year. Meghan also discusses the effects of inflation on cryptocurrency. She also touches on Tornado Cash, decentralized finance and provides a broader market outlook in terms of developments in the digital asset space.
Recorded on October 21, 2022.
At Fidelity, our mission is to build a better future for Canadian investors and help them stay ahead. We offer investors and institutions a range of innovative and trusted investment portfolios to help them reach their financial and life goals. Fidelity mutual funds and ETFs are available by working with a financial advisor or through an online brokerage account. Visit fidelity.ca/howtobuy for more information.
For the second year in a row, FidelityConnects by Fidelity Investments Canada was ranked the #1 podcast by Canadian financial advisors in the 2022 Environics' Advisor Digital Experience Study.