Episodes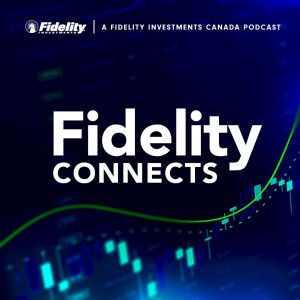 Thursday Oct 06, 2022
Thursday Oct 06, 2022
Worries about global economic growth and if a soft landing by the Federal Reserve is possible, remains top of mind with market watchers. So what should investors keep an eye on in the weeks ahead? We're joined by Denise Chisholm, Director of Quantitative Market Strategy, who shares that the U.S. is in a much better position than the rest of the world because interest rates will likely be high enough to be able to generate some sort of stimulus and demand. Also, that it is likely inflation will begin to decelerate more quickly at some point over the next six months. Additionally, Denise provides an update on her top and bottom sectors right now – also noting that the risk-reward is rapidly shifting for energy stocks.
Recorded on September 29, 2022.
At Fidelity, our mission is to build a better future for Canadian investors and help them stay ahead. We offer investors and institutions a range of innovative and trusted investment portfolios to help them reach their financial and life goals. Fidelity mutual funds and ETFs are available by working with a financial advisor or through an online brokerage account. Visit fidelity.ca/howtobuy for more information.
For the second year in a row, FidelityConnects by Fidelity Investments Canada was ranked the #1 podcast by Canadian financial advisors in the 2022 Environics' Advisor Digital Experience Study.