Episodes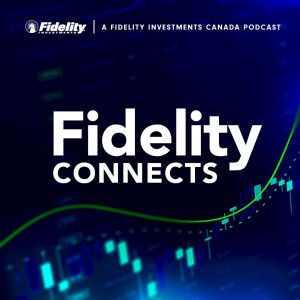 Thursday Sep 22, 2022
Thursday Sep 22, 2022
Denise Chisholm, Director of Quantitative Market Strategy, joins us again today. We've seen a lot of volatile market activity of late and Denise will keep us focused on the sectors and factors making headlines. All eyes are on Fed Chair Jerome Powell after his latest commitment to raise interest rates in the fight against inflation pressures. What will higher interest rates mean for the bond market? And with energy prices down and the markets looking for relief, is crude oil the key player in solving the inflation crisis? Denise is a student of history who uses historical probability analysis when looking at the markets and today she'll share the trends and underlying indicators investors should be monitoring to evaluate the strength of the markets.
Recorded on September 15, 2022.
At Fidelity, our mission is to build a better future for Canadian investors and help them stay ahead. We offer investors and institutions a range of innovative and trusted investment portfolios to help them reach their financial and life goals. Fidelity mutual funds and ETFs are available by working with a financial advisor or through an online brokerage account. Visit fidelity.ca/howtobuy for more information.
For the second year in a row, FidelityConnects by Fidelity Investments Canada was ranked the #1 podcast by Canadian financial advisors in the 2022 Environics' Advisor Digital Experience Study.
Transcript (PDF): https://www.fidelity.ca/content/dam/fidelity/en/documents/transcripts/transcript-podcast-fidelityconnects-chisholm_sept15.pdf