Episodes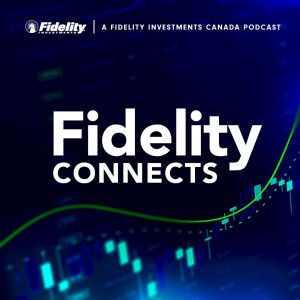 Monday Oct 17, 2022
Monday Oct 17, 2022
Director of Quantitative Market Strategy Denise Chisholm is back on the program discussing recent data that may affect your portfolio and where advisors might want to look for opportunities in today's market. Lately, there's been a lot of uncertainty surrounding the market and recent government numbers may be causing concern for investors. Still, Denise says she doesn't like to talk about government data because they tend to have very quirky calculations. And these calculations tend to be predictive in terms of the market over long, sustained periods. Denise often adds times at peak levels of uncertainty in the markets could mean opportunity in stocks. She believes mid-caps are the sweet spot right now and she looks for valuation spreads that are wide and relative valuation that is cheap and low. Sectors that are a bit risky are utilities, consumer staples and real estate.
Recorded on October 13, 2022.
At Fidelity, our mission is to build a better future for Canadian investors and help them stay ahead. We offer investors and institutions a range of innovative and trusted investment portfolios to help them reach their financial and life goals. Fidelity mutual funds and ETFs are available by working with a financial advisor or through an online brokerage account. Visit fidelity.ca/howtobuy for more information.
For the second year in a row, FidelityConnects by Fidelity Investments Canada was ranked the #1 podcast by Canadian financial advisors in the 2022 Environics' Advisor Digital Experience Study.
Transcript (PDF): https://www.fidelity.ca/content/dam/fidelity/en/documents/transcripts/transcript-podcast-fidelityconnects-oc13.pdf