Episodes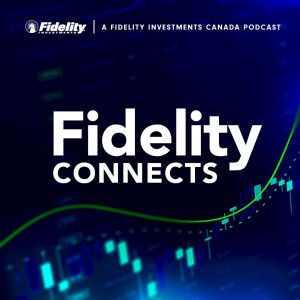 Friday Sep 09, 2022
Friday Sep 09, 2022
Federal Reserve Chair Jerome Powell's hawkish remarks at the Jackson Hole Economic Symposium have raised a slew of questions around the health of the economy and where it's heading. One area that analysts are keeping a close eye on in the midst of the news is the credit market. With higher interest rates coming, what does this mean for credit spreads? Is it possible for there to be a credit resurgence over the course of the year? Joining us today to discuss her thesis for credit, and where she sees opportunities in the markets in the months ahead is Denise Chisholm, Director of Quantitative Market Strategy. On the topic of inflation, Denise notes that unemployment and wages are not necessarily drivers of inflation and that government spending has been the bigger driver of inflation. Additionally, Denise shares her thoughts on various sectors including consumer discretionary, financials, and energy.
Recorded on August 31, 2022.
At Fidelity, our mission is to build a better future for Canadian investors and help them stay ahead. We offer investors and institutions a range of innovative and trusted investment portfolios to help them reach their financial and life goals. Fidelity mutual funds and ETFs are available by working with a financial advisor or through an online brokerage account. Visit fidelity.ca/howtobuy for more information.
For the second year in a row, FidelityConnects by Fidelity Investments Canada was ranked the #1 podcast by Canadian financial advisors in the 2022 Environics' Advisor Digital Experience Study.
Transcript (PDF): https://www.fidelity.ca/content/dam/fidelity/en/documents/transcripts/transcript-podcast-fidelityconnects-chisholm-aug31.pdf