Episodes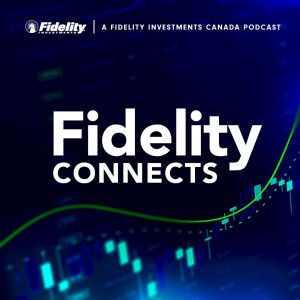 Tuesday Aug 23, 2022
Tuesday Aug 23, 2022
We're joined today by Catherine Yeung, Investment Director with Fidelity International, who is based in Hong Kong. As overall growth in China has slowed, what is on the horizon? What should investors brace for over the next few months, and how can they make the most of their investments in the world's second-largest economy? Catherine provides her on-the-ground perspectives today, unpacking several topics including the property market in China, the healthcare sector, policy changes, and the country's zero-COVID policy which has led to various lockdowns as well as entertainment and leisure closed.
Recorded on August 15, 2022.
Transcript (PDF): https://www.fidelity.ca/content/dam/fidelity/en/documents/transcripts/transcript-podcast-fidelityconnects-yeung-august15.pdf
At Fidelity, our mission is to build a better future for Canadian investors and help them stay ahead. We offer investors and institutions a range of innovative and trusted investment portfolios to help them reach their financial and life goals. Fidelity mutual funds and ETFs are available by working with a financial advisor or through an online brokerage account. Visit fidelity.ca/howtobuy for more information.
For the second year in a row, FidelityConnects by Fidelity Investments Canada was ranked the #1 podcast by Canadian financial advisors in the 2022 Environics' Advisor Digital Experience Study.