Episodes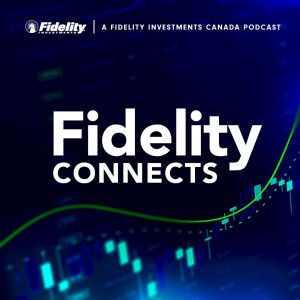 Friday Oct 21, 2022
Friday Oct 21, 2022
Today we welcome special guest Lynette Ong. Ms. Ong is a professor of Political Science at the University of Toronto, author, and China subject matter expert. As China's 20th Communist Party Congress continues, an event that happens once every five years, Ms. Ong breaks down President Xi Jinping's key messages and the implications behind this historic congress. 
Ms. Ong talks to host Pamela Ritchie about China's zero-covid policy, the state of the country's economy, and relations between Taiwan and the West.  She adds that the east and the west economies are very intertwined, so fears of another Cold war might be too extreme because there's a lot of employment in the economic relationship between China and the West.
Recorded on October 19, 2022.
At Fidelity, our mission is to build a better future for Canadian investors and help them stay ahead. We offer investors and institutions a range of innovative and trusted investment portfolios to help them reach their financial and life goals. Fidelity mutual funds and ETFs are available by working with a financial advisor or through an online brokerage account. Visit fidelity.ca/howtobuy for more information.
For the second year in a row, FidelityConnects by Fidelity Investments Canada was ranked the #1 podcast by Canadian financial advisors in the 2022 Environics' Advisor Digital Experience Study.
Transcript (PDF): https://www.fidelity.ca/content/dam/fidelity/en/documents/transcripts/transcript-podcast-fidelityconnects-ong-oct19.pdf