Episodes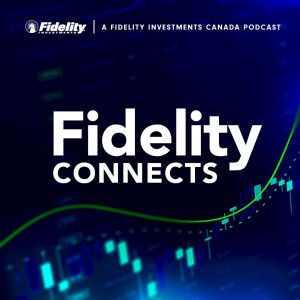 Monday Sep 12, 2022
Monday Sep 12, 2022
As inflation rages on, it continues to eat away at the investment plans of many, including retirees, who are often neglected when it comes to discussing how to build an income portfolio. With the Bank of Canada announcing another interest rate hike, how can advisors guide investors, especially those nearing or in retirement, to construct a solid portfolio during a period of inflation and market uncertainty? Paul Ma, VP Lead Portfolio Strategist, joins host Pamela Ritchie to share his portfolio construction insights, including a "bucket strategy" which helps manage behavioural biases by taking advantage of the mental accounting of treating money differently depending on different needs, and timelines. Paul shares that younger people are more likely to panic in times of uncertainty and may need to reassess risk profiles and consider moderate portfolios.
Recorded on September 6, 2022.
At Fidelity, our mission is to build a better future for Canadian investors and help them stay ahead. We offer investors and institutions a range of innovative and trusted investment portfolios to help them reach their financial and life goals. Fidelity mutual funds and ETFs are available by working with a financial advisor or through an online brokerage account. Visit fidelity.ca/howtobuy for more information.
For the second year in a row, FidelityConnects by Fidelity Investments Canada was ranked the #1 podcast by Canadian financial advisors in the 2022 Environics' Advisor Digital Experience Study.