Episodes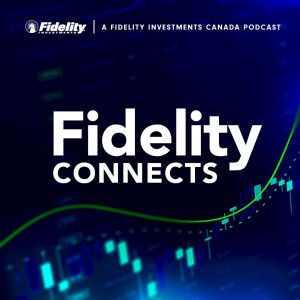 Saturday Oct 15, 2022
Saturday Oct 15, 2022
Global markets have been primarily selling off of late, and investors are bracing themselves for what many economists are predicting is an inevitable recession by early 2023. In the UK, the Office of National Statistics reported that the country's GDP fell by 0.3% in August - an unexpected drop driven by a sharp decline in manufacturing and maintenance work, which slowed down the oil and gas sector. Also, the International Monetary Fund lowered its forecast for the global economy in 2023, warning that conditions could deteriorate amid multiple headwinds including high inflation and rising interest rates. Joining us today is Fidelity International Investment Director Tom Stevenson, who optimistically notes that the time to get interested as an investor, is when everyone thinks it's the end of the world. Tom joins us from London to share his perspectives on economies and opportunities in the United Kingdom, Europe, and globally. Tom joins host Bryan Borzykowski.
Recorded on October 12, 2022.
At Fidelity, our mission is to build a better future for Canadian investors and help them stay ahead. We offer investors and institutions a range of innovative and trusted investment portfolios to help them reach their financial and life goals. Fidelity mutual funds and ETFs are available by working with a financial advisor or through an online brokerage account. Visit fidelity.ca/howtobuy for more information.
For the second year in a row, FidelityConnects by Fidelity Investments Canada was ranked the #1 podcast by Canadian financial advisors in the 2022 Environics' Advisor Digital Experience Study.