Episodes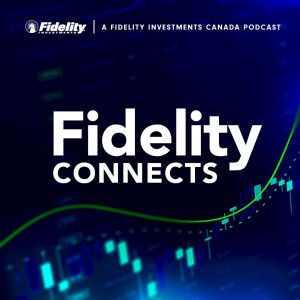 Wednesday Aug 31, 2022
Wednesday Aug 31, 2022
Tom Stevenson, Investment Director at Fidelity International, is back on FidelityConnects today. A new report out of the Office for National Statistics reported that during the height of the COVID-19 pandemic in 2020, U.K. GDP shrank to 11% - a number not seen in over 300 years. Though their economy bounced back to pre-pandemic size late last year, inflation is running hot at 10.1% in July, and as Tom notes today, is projected to hit its highest level in nearly 50 years next year at 18.6%. With the ongoing energy crisis in Europe, global droughts, and a summer rally that is appearing to fade, what is next for equity markets? Tom joins host Pamela Ritchie today to unpack all of this and more, including U.K. labour supply shortages fueling high prices for goods like food, a hawkish Bank of England monetary policy driving a decline in demand for the UK hosting, and how the U.K. economy appears to be in better shape than continental Europe.
Recorded on August 23, 2022.
At Fidelity, our mission is to build a better future for Canadian investors and help them stay ahead. We offer investors and institutions a range of innovative and trusted investment portfolios to help them reach their financial and life goals. Fidelity mutual funds and ETFs are available by working with a financial advisor or through an online brokerage account. Visit fidelity.ca/howtobuy for more information.
For the second year in a row, FidelityConnects by Fidelity Investments Canada was ranked the #1 podcast by Canadian financial advisors in the 2022 Environics' Advisor Digital Experience Study.