Episodes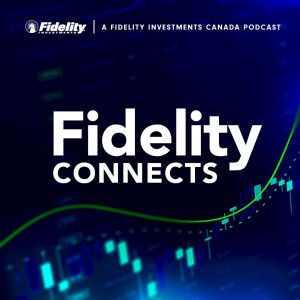 Wednesday Aug 10, 2022
Wednesday Aug 10, 2022
Today we welcome back Tom Stevenson, Investment Director at Fidelity International, based out of London. In speaking with host Pamela Richie, Tom provides us with his up-to-date outlook on global markets amidst the market volatility and high inflation we've seen of late. Diversification continues to be important during times of crisis, and Tom shares what he is seeing on the ground in London, and observations on global markets.
Recorded on August 2, 2022.
Transcript (PDF): https://www.fidelity.ca/content/dam/fidelity/en/documents/transcripts/transcript-podcast-fidelityconnects-stevenson-august02.pdf
At Fidelity, our mission is to build a better future for Canadian investors and help them stay ahead. We offer investors and institutions a range of innovative and trusted investment portfolios to help them reach their financial and life goals. For more information on Fidelity Mutual Funds and ETFs, visit www.fidelity.ca.
For the second year in a row, FidelityConnects by Fidelity Investments Canada was ranked the #1 podcast by Canadian financial advisors in the 2022 Environics' Advisor Digital Experience Study.